Unleash Your Creativity with a Lightning-Fast Portfolio Website!
Are you a photographer or artist tired of struggling with shiny platforms that promise the world but deliver frustration instead? We understand your pain! At Bablab, we've heard the cries of countless creative minds like you, and we're here to change the game.
Say goodbye 👋 to slow-loading websites that sap your creativity and make visitors yawn with impatience. Embrace Bablab's super-fast loading and responsive websites that captivate your audience from the very first click.
Why Bablab Stands Out:
・ Lightning-Fast Speed: With Bablab, your portfolio website will load in the blink of an eye. No more waiting for eternity just to see your images and videos.
・ Effortless Setup: We've streamlined the process so you can focus on what truly matters - your art. Setting up your portfolio website is a breeze, and you'll be amazed at how quickly you can get it up and running.
・ Organic Traffic Boost: Say hello to a wider audience! Bablab's SEO-friendly websites rank well on search engines, driving more visitors to your portfolio.
・ Seamless User Experience: Our user-friendly interface ensures that your visitors have a delightful experience navigating through your stunning portfolio. Showcase your work the way it deserves - elegantly and effortlessly.
・ Customization Freedom: Express your unique style and creativity with Bablab's customizable designs, setting your portfolio apart from the crowd.
It's time to break free from the shackles of slow and cumbersome platforms!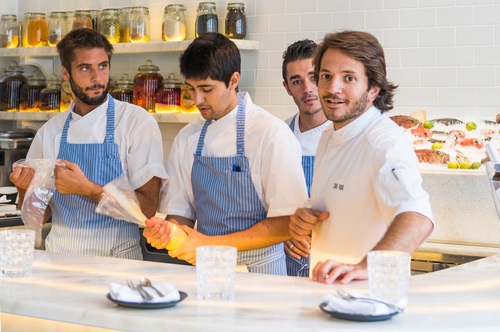 Chef Kiko Martins
by Sivan Askayo
Bablab's Client Galleries
Read more »